Indie Band Coach is committed to helping musicians and creative entrepreneurs connect to fans and resources for sustainable careers and community development through shared knowledge and enrichment. Join us as we continue on our mission to positively impact the lives of musicians across the globe. We believe that DIY "do it yourself" doesn't mean "do it alone." And here are a few other things we believe...
We believe in the transformational power of music, art, and the entrepreneur.
We believe we are all stronger together than we are apart.
We believe you should never stop learning.  
We believe cats are amazing, but have a crush on several of our friend's dogs.
We believe in community.
We believe ALL babies are cute, especially all the babies WE know (seriously)!
We believe it's more about the journey and less about the destination.
We believe in the dreams of the indie artist.
We are lovers of hot beverages, "24" the TV show, Seinfeld, Star Wars, Stranger Things, anything with Maggie Q in it, and whatever Christopher Nolan touches.
We believe in hi-fives.
Leonard believes he is the honorary 7th member of New Edition.
(I'm still waitin on my call fellas.)
We believe in being your own boss and following your own unique path.
We believe certain people and random foods were sent by Federal Express directly from Heaven:
Quincy Jones, Prince, David Foster, Michael Jackson, Etta James, Nat King Cole, Sade, Aretha Franklin, Vivaldi, bacon, tacos, coffee and all things chocolate.
We believe that when you do what makes your soul come alive, it makes this world a better place.
Not just for you, but for all of us.
We believe if you're not laughing and having fun, you're not doing it right.
We believe there's nothing quite like a sunset on the beach.
We believe in hard work.
EXCEPT of course, when you're at the beach.
We believe in God and that you're not here by accident.
We believe if we got something wrong, we should make it right.
We believe we all get by with a little help from our friends.
We believe in family.
We believe in hugs.
And we believe in live music.
Let's do this.
Follow us on Facebook/Twitter/Instagram at @IndieBandCoach and using hashtag #indiebandcoach.
###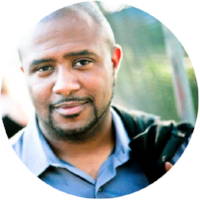 Leonard is the founder and CEO of Indie Band Coach, a company connecting creative entrepreneurs to tools and training to reach new audiences and opportunities.

A booking agent and band manager for 13+ years and formerly a corporate trainer for several Fortune 500 companies including Sallie Mae, Nelnet, and JP Morgan Chase. He trained 1000's of employees on multi-million dollar systems, simplifying complex processes, and often received corporate recognition for his creativity and results.

He is also the founder of service organization Daily Acts of Love, encouraging positivity and volunteering in local communities across America including active chapters in the Midwest and West Coast.

From 2002-2015 he served as lead singer, manager, and booking agent for one of Indianapolis' top-rated bands - Living Proof. The band was the go-to choice for many note worthy events in their market including the Indianapolis 500, Super Bowl XLVI, and opening for music legends such as Earth, Wind, & Fire, Chicago, and Morris Day & The Time. Living Proof received accolades from fans, press, and peers as they appeared at the top of many "Best Of Indy" and "A-List" polls year after year.

Leonard earned a BS in Marketing from Indiana Tech with a secondary in Human Resources Development.
Leonard@IndieBandCoach.com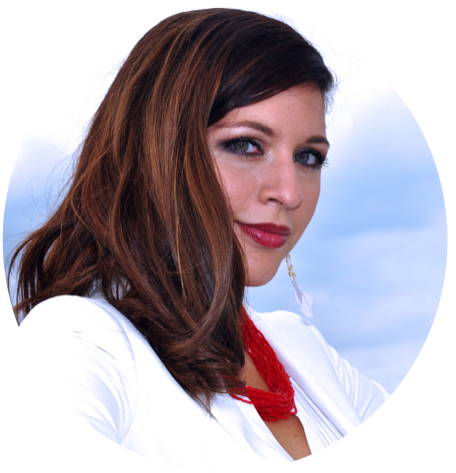 Jessica, founder of Motivating Musicians and co-founder of Indie Band Coach, is a performer and social entrepreneur, passionate about artist driven community development across the U.S.
Prior to launching Indie Band Coach, Jessica served as Marketing Manager and Social Media Manager of the Center for the Performing Arts coordinating complex digital marketing campaigns for artists including Harry Connick Jr, Martina McBride, Yo-Yo Ma, Evanescence, Michael Bolton, Postmodern Jukebox, Sheryl Crow and many more.
In 2013, she spent 12 weeks on the Billboard Dance Chart peaking at #15 with song penned with SmashMouth guitarist Greg Camp and remixed by Grammy Nominated producer Dave Aude. The same year, she walked away with 3 "Best Of Indy" Awards in her hometown including – Best R&B/Soul Artist, Best New Album (Kick Drum), and Best Music Video (Kick Drum).  
Previously, Jessica held the role of lead singer in the band Living Proof from 2002-2013 where she met future husband Leonard Patterson. During this time she also provided public relation services to a leading Booking Agency including event marketing for 100+ shows annually, email marketing, media relations, business management, and client acquisition.
Jessica graduated summa cum laude from Indiana University with a BA in Public Relations and secondary in Music Studies.